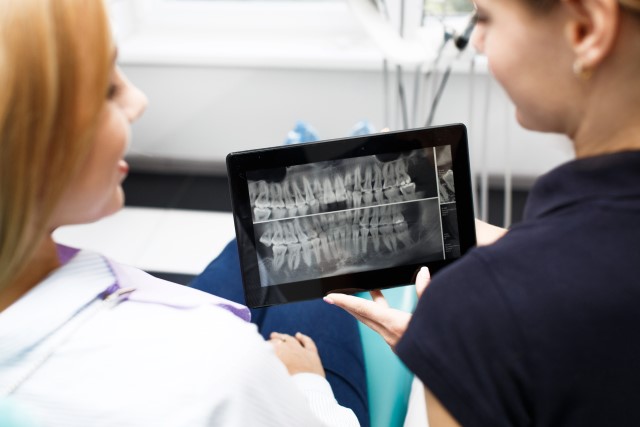 Our priority is to take a preventive approach regarding tooth decay and gum disease. We therefore recommend regular visits for a professional dental cleaning performed by a hygienist. This important treatment aims to remove the dental plaque and tartar accumulating on your teeth despite good care at home.
The dentist will also perform an exam to asses your oral health and prevent potential problems. In some cases, a pit and fissure sealant application or a fluoride treatment may be indicated to counter cavities.
Our hygienists are trained to provide you preventive advice. We usually recommend a follow-up every six months, but it will be assessed on a case-by-case basis.